RHS Wisley is just a 25 minute drive for us so somewhere we can visit easily. Of course, these aren't normal times right now – they're strange, confusing, uncertain times. We're still in lockdown, so there are restrictions in place as the reopening begins. This is about Wisley in lockdown.
Wisley in lockdown doesn't actually feel much different to normal. You have your staggered entry time, and then you're free to roam around the grounds as much as you want.
There are queues and markers so you know where to stand and how far two metres are, and it has been a well planned and thought out reopening. Considering we took out membership right before lockdown, I'm glad we can now visit and make the most of it.
Food-wise, we went on a sunny day so found short queues at the stand that sold sausages, bacon and falafel burgers, but long ones for ice cream. Fortunately, there is a third stand outside by the Wisley Garden Centre which sells ice cream tubs which did the trick.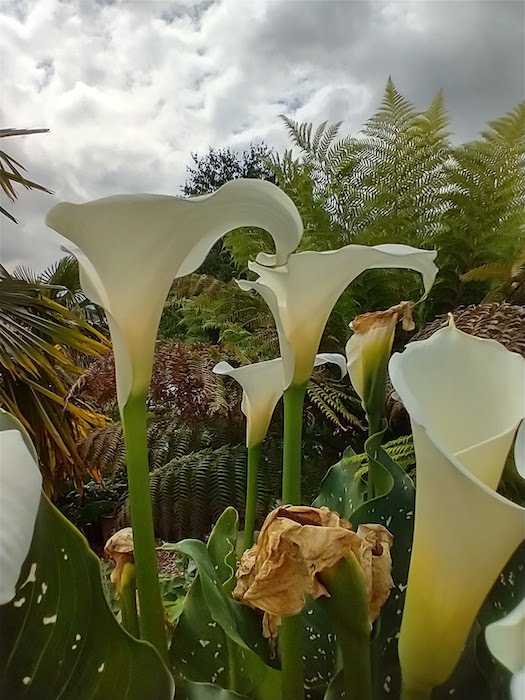 I did wonder how weird it might be seeing Wisley in Lockdown; Staff wear protective clothing and gloves, everything is kept clean. Queueing for things with space between yourself and the next person is all part of the norm these days.
You book your entry time online, and have an hour to turn up. We parked easily – it looked pretty full – and walked to the far left hand side to enter the grounds away from the shop. You now enter the shop via the front of Wisley, by the Garden Centre.
Once inside, there's space and plenty of room to continue to be socially distant from the rest of the world. There are trees that can be climbed, routes that can be walked around, you can do a spot of people watching if you really fancy it, and all the flowers are in bloom.
H decided that the salvia plants lining the walkway into Wisley were a bit too bright, but I quite like it – I fancy some for our front garden, but I've been overruled. For now….
The rose garden was also in full bloom. H insisted we buy some black roses, I pointed out the best she would get is a deep, dark red. We won that battle.
I've always wanted to have jasmine in the garden. Three houses ago they had a jasmine wall, and I've always longed for their smell in my garden – I used to love catching it as I walked outside. Now I have a plant and just need to get it somewhere in the garden….
In summary, Wisley in lockdown is just the same as you would expect. There's room to keep your distance and still enjoy wandering around. Book a slot now over at RHS Wisley.
We're visiting Kew next weekend for Father's Day – thanks to Shaun having Corporate Membership with his work!
Pictures taken on my Moto G8 phone; I was testing out the Macro option to see how well it did compared to my camera.