It's our NCT Christmas gathering tomorrow and we always like to take along something different. This year I think we've a good one – reindeer pizza.
Reindeer pizza isn't difficult to make, in fact, you may have already seen a gingerbread reindeer variation which did the rounds a few weeks ago simply by turning your gingerbread man upside down and decorating it differently.
We like cake but sometimes you need a break – especially as there's so much sugary stuff on offer right now. Fortunately we love pizza. So we made some reindeer pizza.
Our dough was made in the breadmaker and makes five reindeer. Once ready you prep the dough and simply cut the shapes and decorate. We have a large gingerbread man shape from our 101 Cookie Cutters set which are a good size.
Even better, it's vegetarian, you've got some vegetables on there, so while it isn't the healthiest of snacks it isn't cake.
For the dough in the breadmaker (made according to the Panasonic SD-256 instructions) you need the following :
1/2 tsp yeast
300g (11oz) strong white flour
1 tbsp olive oil
1 tsp salt
170ml water
Add to the breadmaker in that order and put it onto the Pizza Dough setting. 45 minutes later you will have your dough. Knead it and roll it and cut the gingerbread man shapes.
To make your shape look reindeer-like you need to add various vegetables – red pepper for the mouth, a Rudolph-esque cherry tomato for the nose, two olives for the eyes and yellow pepper for the antlers. Use passata for the sauce and mozzarella for the top.
Bake in the oven at 220°c/425°f/Gas Mark 7 for 15-20 minutes on a tray lined with baking paper.
For pudding the kids are having mince pie ice cream – as made in our ice cream maker. It's pretty yummy too…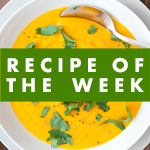 (this post contains an affiliate link up there)