Warm weather may well be here, but I like to be well stocked with my vitamins, spring colds seem to love visiting me! Our next giveaway is with My Local Drugstore, an online store started by professionals who have been in the healthcare industry for over 30 years.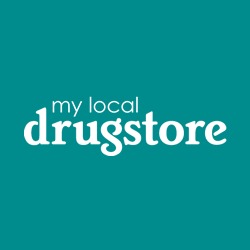 My Local Drugstore source all your regular vitamins and healthcare products and offer free shipping with a £30 order – as well as sourcing the best price possible.
Today we're able to offer a fantastic giveaway with My Local Drugstore – a family supply of Centrum Vitamins – one pack per family member. The two types on offer are Centrum Kids Chewables and Centrum Advance, both of which we've been trying out. H loves the kids one and was the one reminding us every morning when they needed taking. Shaun has taken the adult ones and has definitely felt a difference too… I feel an order coming on!
Centrum Kids Chewables
Running around, getting up to mischief, learning new skills or just growing; kids bones and brains never rest! Centrum Kids Chewables has been developed with a unique combination of balanced nutrients to give them the nutritional support they need to stay healthy.
Why Choose Centrum Kids Chewables?
Contains 16 key nutrients, including Vitamin D, important for the normal growth and development of your children's bones.
Supports energy release, cognitive development and the bone health of children aged 4 to 10
The world's no.1 multivitamin
Backed by 30 years of nutritional expertise and proven science
Centrum Advance
A busy social life, work or family commitments don't always make it easy to eat a healthy and balanced diet. Centrum Advance Multivitamin is designed to help you fulfil your nutritional needs and support your everyday health and wellbeing.
Why Choose Centrum Advance?
Complete multivitamin: Centrum Advance contains 25 key nutrients including all 13 essential vitamins.
Supports energy release, immunity and contributes to healthy skin & metabolism
The world's no.1 multivitamin
Backed by 30 years of nutritional expertise and proven science
The giveaway starts now and runs until the 6th May 2014. The Rafflecopter widget will select a random entry. If you do the mandatory entries, you'll find a special one-off Mum Friendly code offering free delivery with My Local Drugstore too!